Boost Your HR Efficiency with Workday
Say goodbye to the time-consuming manual processes of HR management. With our seamless integration with Workday, you can now streamline your workflow and boost your productivity in just a few clicks.
Find out more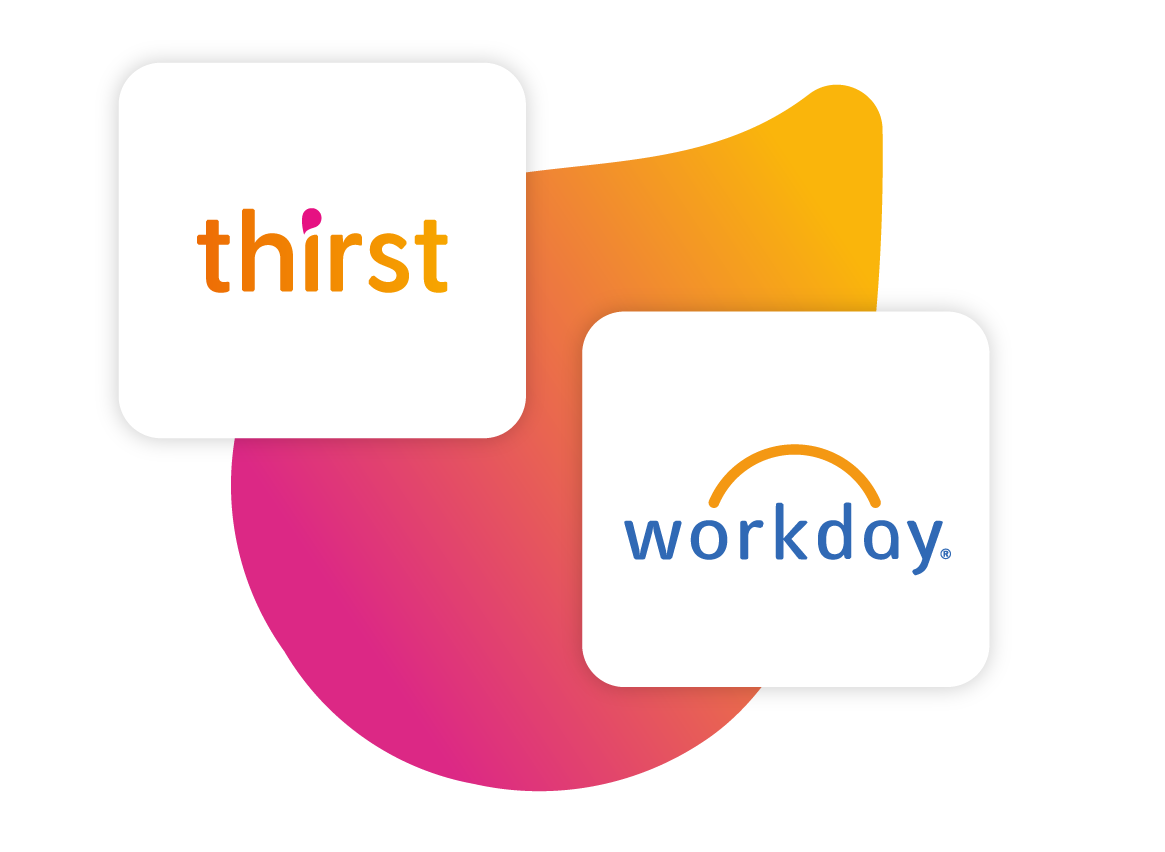 thirst + Workday
Workday is a software platform that helps companies manage their human resources and business operations.
Automated Learning Management
Save time and effort and put your employee training, development and tracking on autopilot.
Seamless Employee Onboarding
Manage the entire onboarding experience, from creating new employee profiles to assigning learning and development plans.
Data-Driven Insights
Showcase your learning campaigns like never before. Promote new events and help your people learn with confidence and ease.
"thirst's user personalisation of the content surfaced to each colleague is superb, taking into account their own skills and interests and delivering content that they actually want to consume and will accelerate their development and careers."
Tim Payne
CEO, Clarus WMS
Get a Demo
Today
Join the L&D teams who are using thirst to close their skills gap faster.
Book a Free Demo