Continuous learning is a path to success, and as an organisation looking to create a workplace that is centred around learning, you'll more than likely require a progressive and user-friendly learning experience platform to help you on your way.
At thirst, we recognise the significance of choosing an LXP that helps you to achieve your objectives and, more importantly, contributes positively to your organisation in multiple ways. 🚀
So, in order to help you with your research into the best learning experience platform to choose in 2023, this guide will explore the pros and cons of the most commonly used LXPs around, empowering you to make a thoroughly informed decision. 💪
If you've been exploring the most popular learning experience platforms in the market, you've likely encountered eloomi. 
What is eloomi?
eloomi is a learning and development platform that aims to drive growth for people, teams and culture. It has four scalable modules, including LMS/LXP, skills development, performance management, and a content library.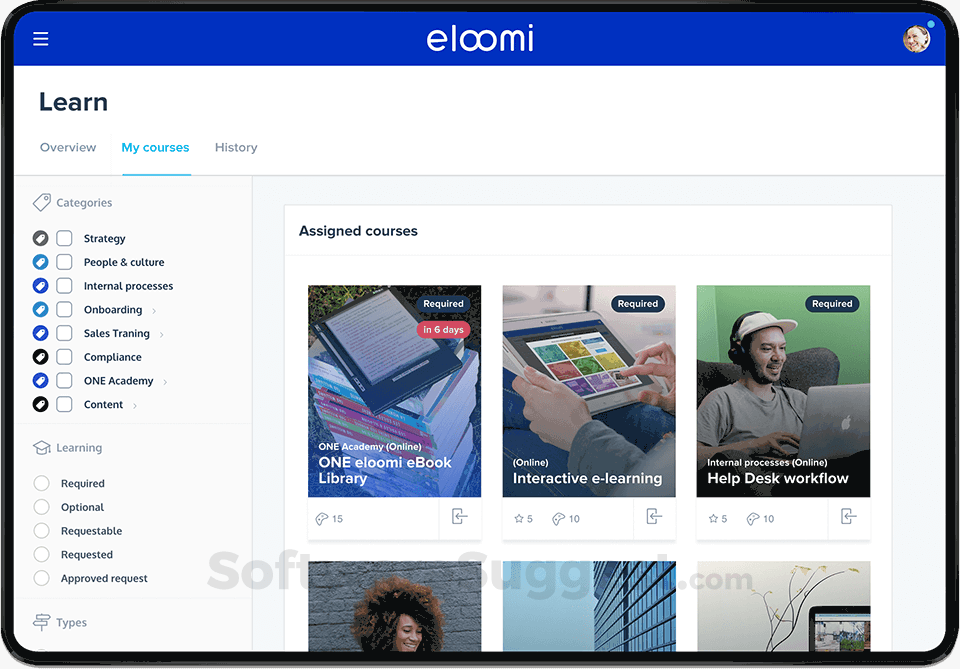 According to data from Capterra, eloomi receives positive ratings from its users for its customer service and user-friendly interface.
Pros of eloomi  ✅
Users of the platform appreciate eloomi's interface, smooth user experience (UX), and reasonably flexible API that seamlessly integrates with various existing software platforms.
One user said:
"It is very intuitive, easy to use, and it has a great modern interface, it works on all devices, it's easy to integrate to other systems, it is GDPR compliant."
Another noted:
"Choosing, setting up and subsequently using eloomi has been a breeze. This is a platform that has been adopted smoothly and efficiently by our users. The eloomi team has been nothing short of outstanding in their customer service, support and assistance in setting up and making sure the platform is a success for us."
Cons of eloomi ❌
Numerous reviewers have pointed out that while eloomi provides many features, some users have encountered instances whereby a selection of these features are not fully developed or functioning properly.
Other users commented on software bugs within the translation functionality, with one user stating:
"The platform comes with plenty of translations to multiple languages, and we mostly use Spanish & English versions. The English is perfect, but the Spanish translations sometimes require local adaptations".
Review Source
https://www.capterra.co.uk/software/150609/eloomi#reviews
How much is eloomi?
eloomi's website features a contact form for you to get in touch to learn more about their pricing structure, as no pricing information is available to view on their website. 💰🤷🏼
The 7 Best eloomi Alternatives
Now that you've read over some of the pros and cons of the popular eloomi platform, we'll take a look at some of the alternative LXPs that are available.
Including…
Learn Upon
TalentLMS
Docebo
Absorb LMS
HowNow
Litmus
1. thirst
Why should you choose thirst as your LXP in 2023?
thirst is an innovative learning platform powered by AI technology designed to empower L&D professionals to…
Foster a culture of accelerated learning ✅
Enhance talent acquisition ✅
Promote leadership development ✅
Facilitate internal mobility ✅
Here are five reasons to choose thirst… 
1. Drive learner engagement through dedicated learning campaigns
As any L&D professional will know, learning campaigns address particular skills, knowledge gaps, or development needs within a group of learners – they are instrumental when organisations aim to roll out a broader learning initiative or drive change in specific competencies across their workforce.
Learning campaigns are great because they provide a systematic approach to learning, allowing organisations to track progress, measure success, and adapt strategies as needed to meet learning objectives. 📈
thirst can help you with all this and more by giving you key insights into learner engagement, behaviour and skill development to optimise and improve L&D across your organisation. 💡
Here's how…
thirst recognises areas that need enhancement and enhance learning experiences for optimal impact. ✅
thirst helps you to know the learning resources that resonate most with learners and make data-informed decisions to enhance content quality and relevance. ✅
thirst assesses proficiency levels, pinpoints skill gaps, and devises focused learning programs. ✅
But don't just take our word for it…
Here's what a real thirst user has to say…
"The power of thirst and the ability it has to deliver personalised content to each learner has meant that since we launched the platform, we have consistently maintained 98% learner engagement."
Tim Payne
CEO, Clarus WMS
Discover more about learner engagement with thirst
2.   Personalised Learning Journeys
thirst offers AI-powered learning journeys for your organisation. Transform your L&D approach by seamlessly integrating customised learning experiences, adaptive content, and continuous learning into the natural workflow of your employees.
Here's how we do it…
Sophisticated AI evaluates individual learner preferences, skills, and advancements to provide personalised learning content and resources. ✅
thirst tailors itself to each learner, addressing their strengths, weaknesses, and learning styles by delivering the content that suits them most effectively. ✅
Our peer-to-peer tacit knowledge-sharing function equips employees with information and skills precisely when needed, enabling them to excel in their day-to-day tasks. ✅
Keen to know more?
Learn how thirst can help you create personalised learning journeys for your workforce
3. Skills Development via a Skills Engine
thirst's Skills Engine is an intelligent system designed to identify, map, and enhance the skills and competencies of employees within an organisation.  💡💡
By leveraging data and algorithms, thirst evaluates skill gaps, suggests learning pathways, curates pertinent content, and monitors progress. 💪
Here's how we do it…
Boost skills by merging human actions with AI-powered insights and recommendations that maximise personal development. ✅
Analyse skill gaps within your organisation, identify the current skills possessed by employees, compare them to the most desired skills, and determine the areas that require development. ✅ 
4. Learning Events Management
We can help you with strategic planning, coordination, and execution of various educational activities and events within your organisation. The thirst platform can help by giving you the place to facilitate skills development and knowledge acquisition among your employees. 🧑‍🤝‍🧑
5.   Shared Drive Integrations
By incorporating shared drive integrations, thirst aims to streamline the process of accessing, sharing, and managing learning content stored in shared drives or cloud storage services.
We can seamlessly integrate with the software and tools your organisation uses as part of your day-to-day. ⚒️ 
thirst can integrate with…👇🏽
Zoom
Workday
Google Drive
HiBob
LinkedIn Learning
Anders Pink
Udemy
Dropbox
Slack
How much is thirst?
Save money without compromising on quality. thirst is excellent value at just £6.00 per month per user. 💰
And when you choose thirst, here's what you get…
For All Users:
Personalised Content Recommendations.
Share, Like and Comment on Content.
Get Social – Follow and be followed.
Upload any File Type.
Personalised Dashboard.
Integrated Content Providers.
Intuitive Platform.
Accessible on any Device.
For Organisation Admins:
Upload and Host Internal Docs.
Assign Content Mandatory.
Training Track Learner Progress.
MI and Reporting.
Insights and Trends.
User Management.
Customisable User Interface.
2. LearnUpon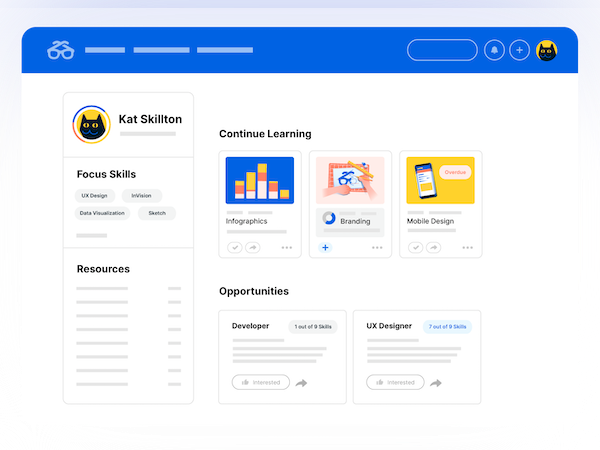 LearnUpon is an online learning management system (LMS) hosted in the cloud, which aims to empower organisations to design, distribute, and monitor online training and eLearning initiatives.
Pros of LearnUpon ✅
Some users note that the LearnUpon platform is: "Straightforward to get started on, and we were able to get up and running in less than three weeks".
While others say, "I found the LMS to be very user-friendly and very important whenever I had an issue or a problem doing something. The LearnUpon support was there to save the day and provide a solution."
Cons of LearnUpon ❌
As with any software, there are a few less refined features of the system.
One reviewer noted: "The least likeable part about this software was the limited ability to change default settings". However, it appears that LearnUpon has taken this into account and is now working on some updates to the software that better align with our needs."
Another said, "Learning paths could use some updates so learners can navigate along a journey."
How Much is LearnUpon?
There are a number of packages available; however, you need to contact LearnUpon directly to find out the exact costs of using the platform. 💰🤷‍♀️
Review Source
https://www.capterra.co.uk/reviews/130044/learnupon
3. TalentLMS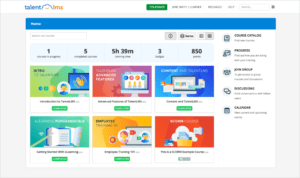 TalentLMS is a training success-oriented Learning Management System (LMS). TalentLMS aims to simplify the process of delivering tailored training to any team and user.
Pros of TalentLMS ✅
Some TalentLMS users enjoy the way the system is always adapting without hindering the cost, with one user commenting: "TalentLMS has continued to deploy regular quarterly updates which improve the features and usability of their product. They've maintained affordable pricing along the way, even when large updates have been added to the system".
Another user praised the platform's ability to serve their specific industry, "Our favourite TalentLMS features are its ease of use, learner analytics, and the ability to set up branches. As an education service agency, we use TalentLMS to offer microlearning opportunities to busy teachers and school administrators".
Cons of TalentLMS  ❌
One user pointed out the lack of home page customisation as a con of TalentLMS, saying: "One disadvantage is its home page customisation. There is little to do in terms of doing some visually attractive Landing / Home pages with simple animation stuff as a front end of the system. You can only add a number of static designed images".
Others challenged the ease of use, noting TalentLMS should: "Make the software easier for non-technical users, aspects like branding can be challenging to customise. For example, the size restrictions on the logo image are pretty hard to work with".
How much is TalentLMS?
TalentLMS's starter package is $69.00 per month, with four other packages available, which cost up to $459 per month. It also has a free trial version that you can use to try out the system before committing. 💰
Review Source
https://www.capterra.co.uk/software/132935/talentlms
4. Docebo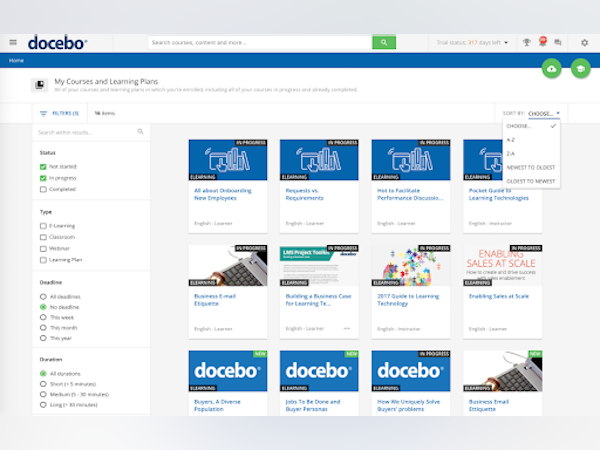 Docebo's LMS Suite is created for enterprise and corporate clients to enhance the efficiency of onboarding, development, enablement, and customer education. Docebo encompasses everything from content creation and management to delivery and assessing business impact.
Pros of Docebo ✅
Users celebrate Docebo's ease of use, with one customer stating:
"The product was relatively easy to launch and relatively straightforward. Creating and managing rulesets within the system is easy as well".
Another user praised the ease of being able to store everything in one place: "We wanted to host all of our learning in one place, documents, videos, e-learning, and this LMS allowed us to do this easily."
Cons of Docebo ❌
Some users have reported that the innovation in the technology is sometimes inconsistent. One review said: "While they are working to create innovative and engaging functionality, sometimes they move too fast to get it out the door and it's not ready yet or move on from older functionality that still needs optimisations".
Others report Docebo's support function as hit and miss, with one user stating: "Our staff spent a massive amount of time opening tech support tickets for these issues and trying to get them "elevated" in order that they may actually be addressed. While most issues were relatively small, added together they played a large role in killing our team's momentum".
How much is Docebo?
Docebo does not have any readily available pricing on its website, and you are encouraged to inquire to find out about how much it costs. 💰🤷‍♀️
Review Source
https://www.capterra.co.uk/software/127213/docebo
5. Absorb LMS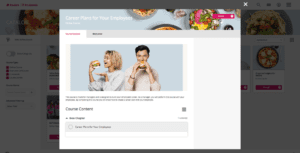 Absorb LMS is a cloud-based Learning Management System designed to enhance business productivity for both learners and administrators. Its adaptable software aims to help customers tailor the LMS to their specific learning programs.
Pros of Absorb LMS  ✅
Absorb LMS scores reasonably high for ease of use and customer service.
One user affirmed this: 'It stands out for its simplicity of use and its pleasant user interface. It offers great flexibility in the design of learning experiences, adapting them to the characteristics of each training process. It has an electronic signature so that participants can demonstrate that they met the requirements of their training process".
Another said: "Users can easily customise the look and feel of the platform to best suit their organisation's needs. Additionally, it can be scaled up or down depending on the organisation's size and training needs."
Cons of Absorb LMS ❌
Some users are put off by how long it takes to set up the system: "This can be particularly challenging for non-technical users and requires a fair amount of time and energy to get the system settings just right. Additionally, the interface and navigation could be more intuitive".
Another said: "There aren't many supported third-party software options that are compatible with LMS Absorb; integrating more would make this platform even better."
How much is Absorb LMS?
There are a number of packages available on Absorb; however, you need to contact the Absorb team directly to find out more specific costs. 💰🤷‍♀️
Review Source
https://www.capterra.co.uk/software/61763/absorb-lms
6.HowNow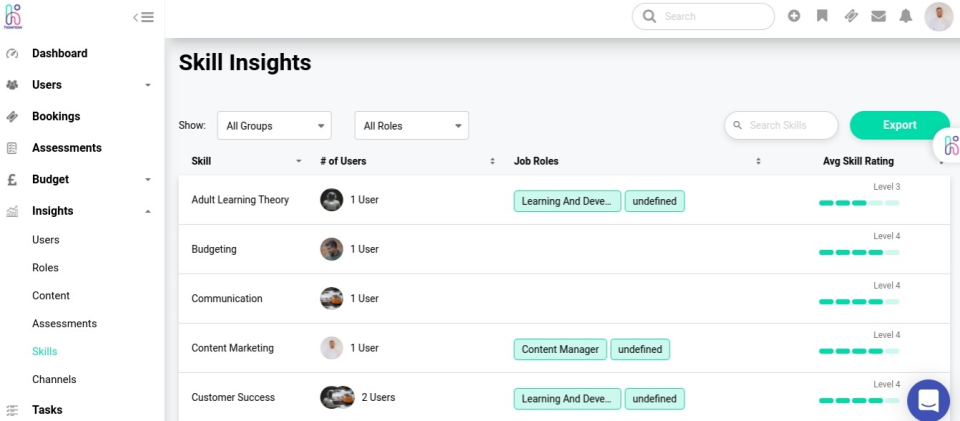 What is HowNow?
HowNow is a digital platform that provides extensive online learning and facilitates knowledge-sharing. Additionally, it functions as a central hub empowering organisations to generate, organise, and distribute learning materials to their employees or learners.
Pros of HowNow  ✅
According to Capterra, HowNow garners positive feedback for their customer service, with comments from users stating that HowNow customer service is "Fun, friendly, supportive, and efficient!"
Other users enjoy that "HowNow consistently enhances its platform and is willing to entertain and occasionally implement user requests." Another positive aspect mentioned by HowNow customers is related to staff onboarding: "The system has enabled our senior-level team members to optimise the onboarding process for new talent."
Cons of HowNow ❌
Some customers note that HowNow lacks clarity in tracking progress, completion hours, or the total time spent on learning. Additionally, some users mention, "The initial use of the system is challenging as it introduces almost a new language to learn."
How much is HowNow?
You can select from a range of pricing packages, with the standard package requiring a minimum of 100 users. The standard package is priced at £72 per user per year, and an onboarding fee will apply. 💰
Review Source
https://www.capterra.co.uk/software/173341/hownow
7. Litmos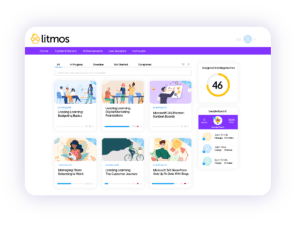 Litmos is an LMS specialising in creating eLearning solutions for businesses. It features an extensive learning content library and has been around since 2007.
Pros of Litmos  ✅
Many users cite Litmos as easy and intuitive to use: "Litmos allows us to offer fun and innovative ways to share information, collaborate with the discussion forums and have fun with gamification."
Another said they appreciate the: "Easy build out and flexibility to use modules in multiple courses. Learning paths for course combinations make compliance training easy for us."
Cons of Litmos ❌
Many of the reviews on Capterra note that Litmos is expensive and can be expensive if you have a sizable organisation, with one user commenting: 'The tool is a little expensive than the one's available in the market' and another noting: "Their prices kept going higher and higher and we had no alternative other than discontinuing our subscription. Not great customer support. We had to follow up more than once before our account was closed".
How much is Litmos?
With multiple packages and add-ons available, Litmos requires users to inquire about pricing. 💰 🤷‍♀️
Review Source
https://www.capterra.co.uk/software/133660/litmos-lms
So, which LXP should you choose? 🤔
 Having looked at each of the learning experience platforms listed above, your attention may have turned to your next steps.
Before you start, we recommend thinking about these three crucial questions…
What financial resources am I working with? 👛
Budget constraints frequently play a pivotal role for many teams. Initiating your path to finding the perfect LXP starts by first defining your budget. How much do you have to spend each month, quarter or annum?
Which features are indispensable to your organisation? 📱
Create an exhaustive list of features you envision in a potential tool, and then categorise them as "essential" or "nice to have" to establish the priority of your requirements.
What is my schedule? 🗓️
Bear in mind that specific tools may demand more time for initial setup and training. Factor in the time needed for the implementation and acclimatisation process.
Use some of the feedback we've talked about in this article to get a sense of how helpful each company may be when it comes to onboarding.
An LXP like thirst can help you prioritise learning with your organisation quickly, affordably and efficiently. 🏅
Employees can learn faster and more intelligently, all thanks to the ability to easily access knowledge through insights, resources and company-wide expertise through a dedicated portal.
Moreover, thirst can help you pinpoint knowledge gaps across individuals and teams, making your team more considered and accurate in their output.
But don't just take our word for it!
Over 100 L&D teams trust thirst to support knowledge sharing within their organisation.
Want to try it for yourself?
Get a free 1:1 demo of the thirst platform now.
For more e-learning insights, resources and information, read the thirst blog…
LXP vs LMS: What's the Difference? (2023 Guide) | How to choose the right AI-Powered LMS for Your Organisation| The 7 Best HowNow LXP Alternatives for 2023