Clarus WMS Accelerates Employee Onboarding with thirst
With Tim Payne, Chief Executive Office at Clarus WMS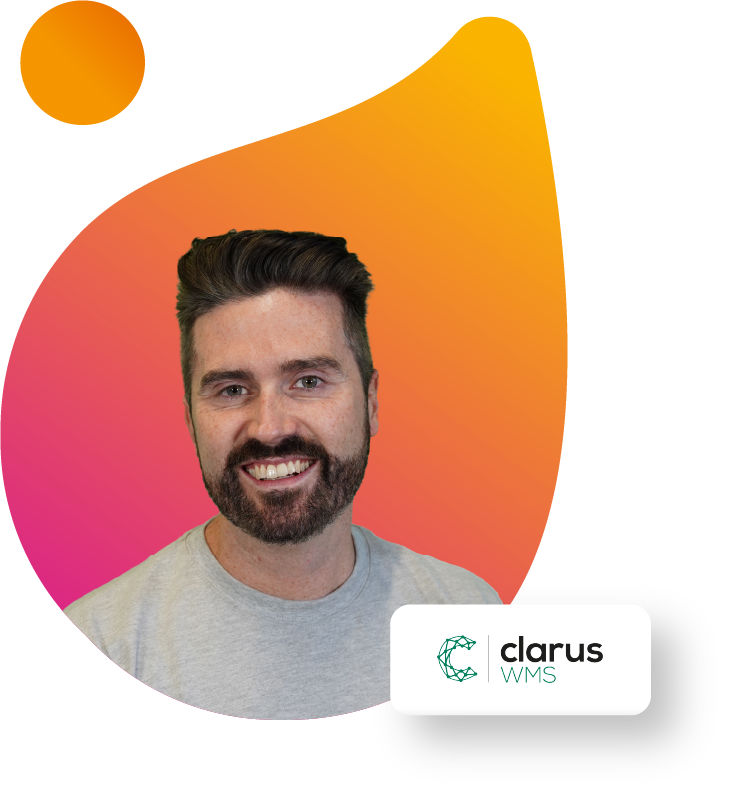 Tim Payne is Chief Executive Officer at Clarus WMS, the cloud-based warehouse management software company that's on a mission to reinvent how companies manage their warehouse operations.
Their innovative and intuitive technology is designed with one purpose in mind – to free companies from the shackles of their stagnant and legacy Warehouse Management Systems, so that they can focus on what really matters: growing their businesses through highly efficient operations.
The Clarus WMS message really resonates with their market. As a result, the company was experiencing some massive market growth. That growth meant that the team grew quickly across several countries. While this is typically a great problem to have, the company had no way to onboard new employees and get them up to speed quickly, this left the company with some very real challenges and a BIG knowledge gap.
Tim knew that he needed to find a learning platform that would enable faster employee onboarding, rapid knowledge sharing and increase learner engagement across the team.
That's where our story begins… ???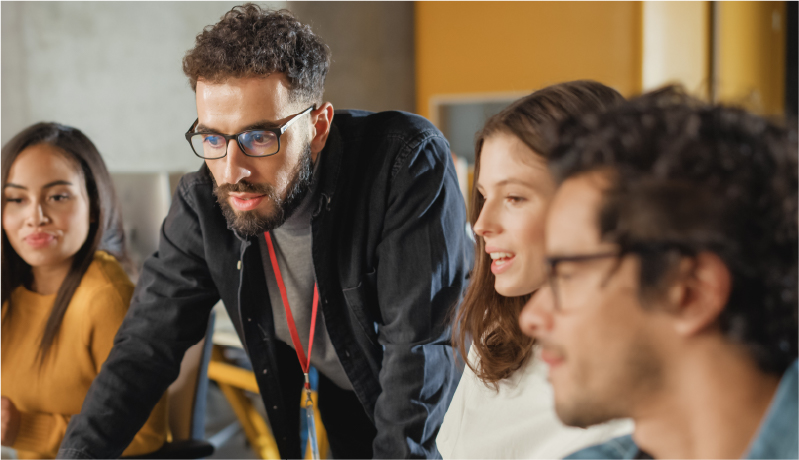 Many fast-growing businesses face a similar challenge: finding a way to highly personalise the learner journey for new employees, set them up for success, keep them engaged and then wrap this all up in a cost-effective learning platform that will enable all of this to happen at scale.
For Tim, the idea of using thirst stemmed from the need to provide these crucial areas for his team:
The ability of teams to share their knowledge with their colleagues.
A tie back to real-world skills that the teams have.
Delivery of content that could assist the ongoing development of their teams.
"We have a young and industrious team, with a heavy focus on technology and innovation, and we wanted to ensure that they are continuously pushed and have the opportunity for growth." explained Tim "We wanted the ability to provide learning opportunities that fit alongside their day-to-day workflow. Additionally, we have a lot of knowledge tied up with experienced members of the team and we needed a way to spread that knowledge and reduce our risk – there wasn't an easy way to overcome this."
Onboarding new team members is always a challenge, the knowledge that needs to be shared with a new employee is often vast and the learning curve is steep but it's a necessity for growth at scale.
Tim and the team initially considered more traditional learning management systems, but the issue they found is that the learner experience wasn't anywhere close to the other suite of modern cloud-based tools that were used daily across the business.
"We needed to ensure the learning environment matched what our teams expected." says Tim "Having never used an LMS before we looked at many different options. The majority had the ability to push learning content to employees only and typically would not allow the employees to share that depth of knowledge and engage with their colleagues. This felt like a very outdated and restrictive way of learning, especially as the majority of our workforce is now remote and from a younger demographic that consumes content in a very different way."
Luckily, Tim and the team found thirst and its modern approach to the learning experience were aligned perfectly with a technology-led company like Clarus. The game-changer for Tim was the innovative approach to skills-based learning that thirst has brought to the L&D industry.
"The demand for candidates that had the skills we required was always high, had a limited supply and is costly to replace. We were always conscious of improving the skills within our team to ensure a high retention rate." explained Tim "thirst has a unique skills engine that lets the user identify the skills that they want to upskill or reskill in and then delivers the most relevant content directly to them. I feel this approach to learning is what's really driving our high engagement levels across the business."

"Thirst's user personalisation of the content surfaced to each colleague is superb, taking into account their own skills and interests and delivering content that they actually want to consume and will accelerate their development and careers."
Tim Payne
CEO, Clarus WMS
A Transformational Learning Platform Delivering Learner-Centric Content Through AI
Clarus WMS implemented the thirst learning experience platform, combining skills-based learning, advanced AI and machine learning that directly addressed all of Clarus WMS' most pressing challenges.
Tim also points out how thirst AI lets the team focus on personalised learning experiences rather than getting bogged down in manual compliance. "thirst has given teams across the business the ability to create their own learning journey seamlessly – within hours of initial set-up we were sharing videos, links, articles, building quizzes and running Zoom sessions all through the platform." Tim explains. "The most incredible part is that the team has required no formal training. The interface is so in sync with how we all consume content in our daily lives that we knew how to engage with it instinctively, which has accelerated the learning culture across the business."
thirst provided Clarus WMS with a frictionless learning experience that created a more personalised onboarding experience, tailored to that of the individual rather than a cookie-cutter approach. thirst AI then helped employees to find shared information and content relevant to their roles more quickly and intuitively, which developed a more effortless onboarding flow for new starters, and also created a central home for all resources and questions that their teams may require help on and someone already knows the answer.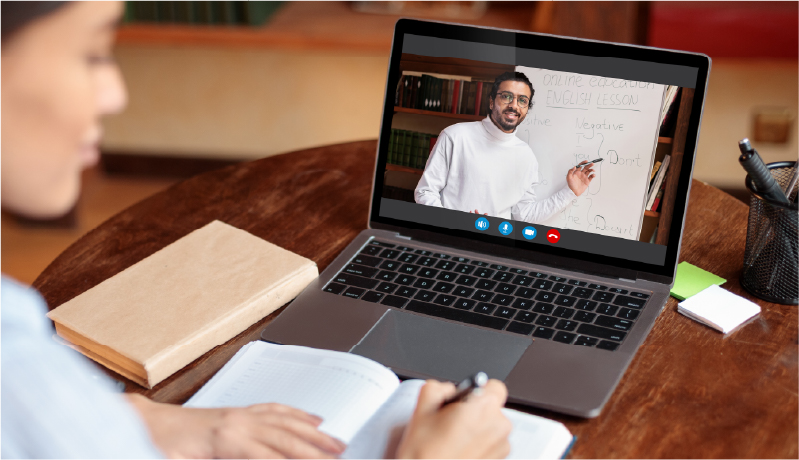 "The power of thirst' AI and the ability it has to deliver personalised content to each learner has meant that since we launched the platform, we have consistently maintained 90% employee engagement. That figure has blown us away and proves how quickly thirst has become integral to learning and development across our company."
Tim Payne
CEO, Clarus WMS
A Completely Different Learning Experience
thirst gives Clarus WMS a better way to engage its hard-working team in learning and development.
Personalised learning provides a more accessible, intuitive, and responsive experience that's shaped by the learner's needs and interests rather than any particular learning and compliance agenda. Learners can now get answers to their questions at any time of day, right when they need it the most and when it's at its most valuable.
The Clarus WMS team clearly appreciate the learning experience. In the first 6 months, thirst:
Onboarded 50+ new members globally
Delivered 10,000+ content views
Influenced 90% employee engagement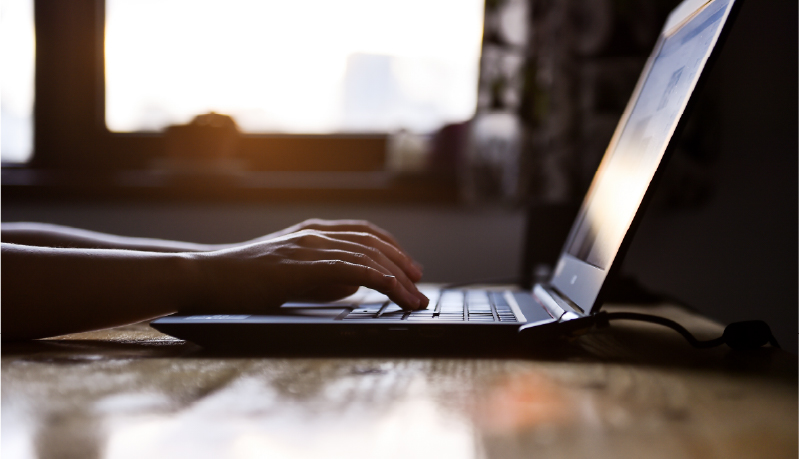 And thirst's momentum continues to build with knowledge sharing now becoming a vital part of the learning culture at Clarus WMS.
"The team's actions are the greatest indicator of the success of thirst. They continue to use the platform without continued management push, as it is providing real value to them first-hand by making it easier for them to share tacit knowledge." Tim explains "We came from a position of no provisioned learning in the business, so this platform has brought significant advantages and I can see that leading to even more increased productivity as our team continues to grow globally."
With learner engagement off the charts what next for Clarus WMS and thirst?
Tim said "Without thirst, we would still be struggling with our employee onboarding process and have no way to share crucial knowledge across the teams. The thirst support team have been fantastic at listening to our feedback and are dedicated to creating the best possible learner experience. As the platform grows, more third-party integrations are added and the capabilities of personalised content through AI evolve, I can only see thirst changing how all companies approach employee learning and development."